42 schools (14 kindergartens, 21 elementary school, 7 high schools and colleges) of the district of Mengong received this Tuesday, October 11, donations of teaching materials during a ceremony held in the hall of the town hall of Mengong.
With a total value of 20 million, the donation consists of no less than 25 computers, 02 LCD televisions, 6 clocks, desks, registers, is part of the first phase of donation campaigns in the education axis for the school year 2022-2023. The handing over of the said donations gave rise to a colorful ceremony attended by administrative authorities, traditional authorities, media men and especially school officials.
The ceremony began at 11 am sharp with the performance of the national anthem of Cameroon, followed shortly by the anthem of The Belinga Foundation. This was followed by the words of the mayor of the rural township of Mengong, Mrs. Jeanne Essiane, which was immediately followed by the words of the head of the education axis at The Belinga Foundation Claye Beranger Atangana who in his speech presented the global vision of The Belinga Foundation and its ambition to make education a strong link of development. In his speech, the representative of the PCA of The Belinga Foundation, Mr. Mfou'ou Samba Joseph expressed the joy of the foundation to participate in building a better future for the community. Speaking on behalf of the traditional authorities, his majesty Ndamba Beyeme, chief of the 2nd degree of the Fale I grouping expressed the satisfaction of the parents at the sight of the numerous gifts offered by The Belinga Foundation to the 11,000 pupils of the Mengong district. Closing the speeches, the representative of the sub-prefect urged the teachers to use the gifts wisely.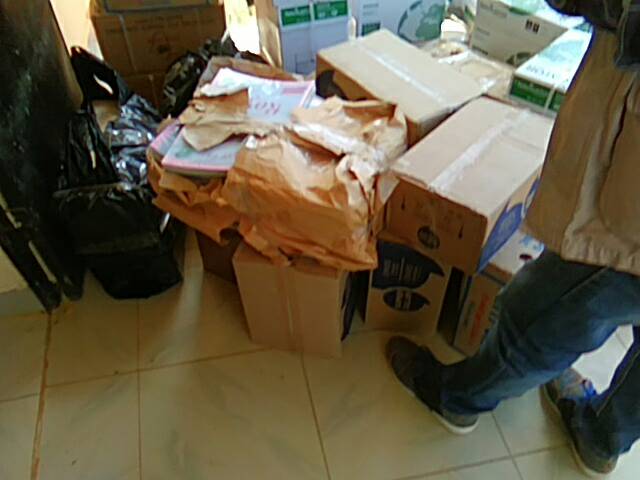 Note that this ceremony comes the day after the celebration of the World Teachers' Day whose theme was the leadership of teachers in the transformation of education. And what better than quality equipment to make our teachers leaders?